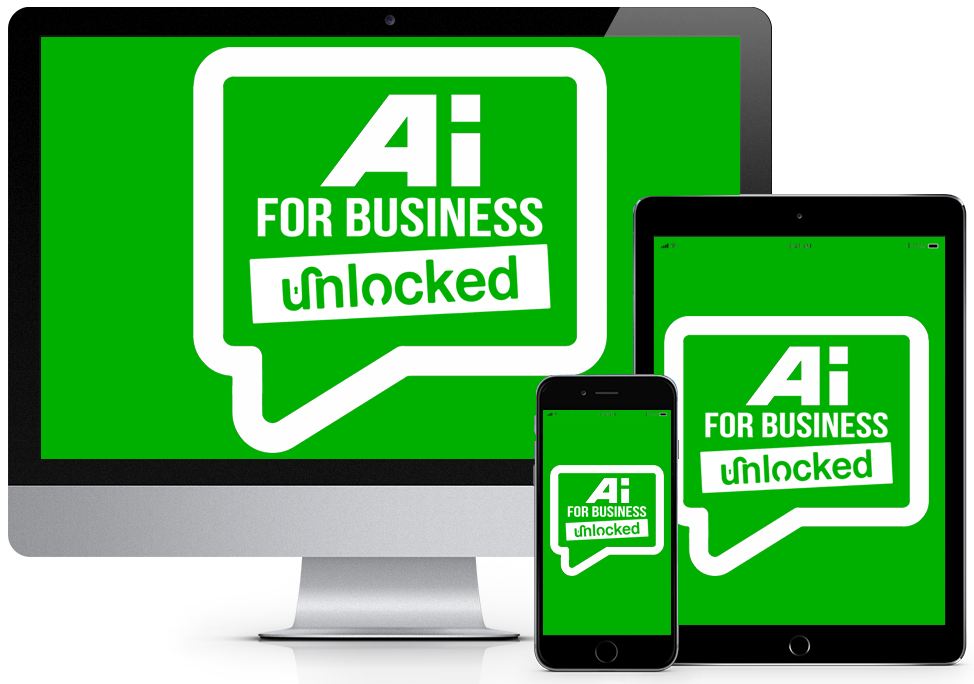 AI For Business UNLOCKED (Free live virtual event)
Explore the exciting future of AI and its impact on businesses. Discover how harnessing the innovative power of AI can transform your company, driving growth and improving efficiency.
If you want to gain insights into the myriad of challenges that AI can solve and revolutionise your business operations, stay ahead of the curve and learn how AI can shape the future of your business with our free webinar.
FREE.
Personal Brand UNLOCKED (Free live virtual event)
Imagine what a difference it would make if you trebled your prices and had 10 times more brand awareness in your industry than you have now.
If you want to increase the prices of your products and services, lower your marketing costs, and get an increase in premium clients filling up your calendar then join this free virtual event, running twice a week.
FREE.
Social Media Monestisation UNLOCKED (Free live virtual event)
Social media is still one of the best tools available to build your business as long as you do it the right way. If you're struggling to generate a steady stream of income online, then you need to adjust your strategy.
If you want to effortlessly connect with your ideal audience, position yourself as the logical choice in your market, and sell more high-ticket products or services, join this free live webinar running twice weekly.
FREE.
Expert Speaker Academy
In-demand speakers can make thousands of pounds for talking at events and conferences, and this instant-access training will take you from a novice to a professional speaker in as little as 3 days!
You don't need to speak in front of large groups of people for this training as this simple process is all taught from the comfort of your own home.
FREE.
The 40 Rules To Make Any Business Successful And Profitable
It is a proven statistic that 96% of businesses fail in the first 10 years of conception. That is millions of failing businesses every year, but it doesn't have to be that way. What if I told you that there is a formula for making any business successful and profitable?
FREE.
Social Media Duplication System
Using this simple process that anyone can use, I have been able to grow my Facebook following to 336k people, my Instagram following to 100k+ people, and trebled my LinkedIn connections. Now you can too...
£19.
14 Day Video Challenge
With this incredibly simple system, you'll learn to start creating effective videos that will generate thousands of free leads, online sales and give you full confidence when it comes to making videos. 
£47.
The 30/30 Wealth System Online Training Platform
The 30/30 Wealth System program includes 30 of Adams' most successful, proven strategies designed to create results in just 30 days.
It's just like being coached by Adam for 30 days - but you can take as long as you need to complete the program.
£97.
"It's not just about the money or the material things when it comes to living a fulfilling life, and that is exactly why I created the Big Business Events Network. To allow anyone with the desire and work ethic to succeed, and the opportunity to create wealth in our personal and financial lives because that's what we all deserve!"
- Adam Stott