Get a FREE Copy of Adam's Amazon Best Seller + FREE Audio Training + Access to Adam's Coaching Program The 30/30 Wealth System- £2000 Value!
Receive £2000 of Free coaching from Adam today
As seen on and featured in...
Learn how to build your business using social media at my
Social Media Monetisation Unlocked free virtual event.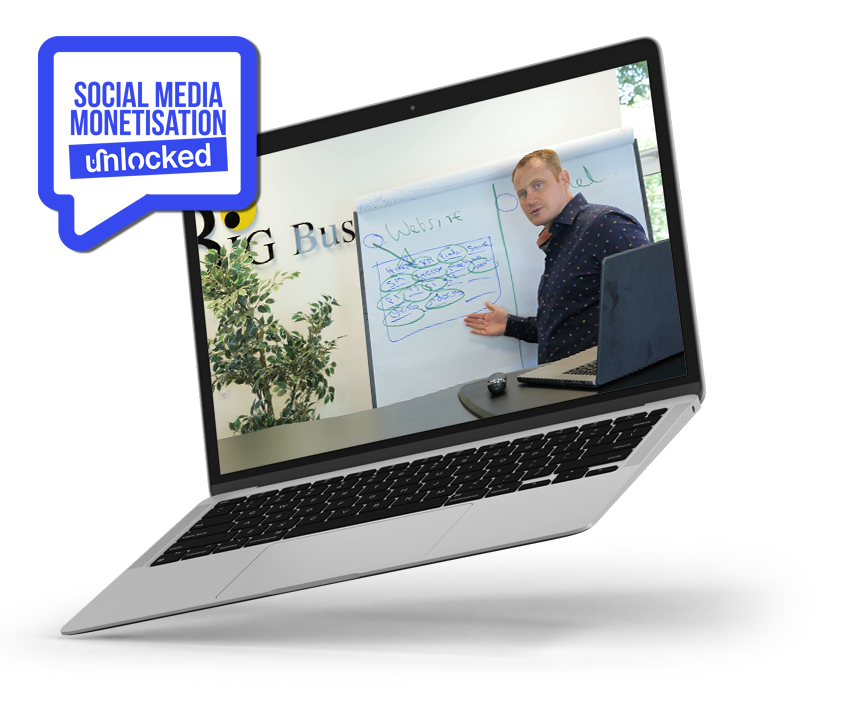 SEE ADAM AT
'SOCIAL MEDIA MONETISATION UNLOCKED' THE FREE LIVE EVENT
AND LEARN HOW TO BUILD YOUR BUSINESS USING SOCIAL MEDIA
adam stott BUSINESS GROWTH SECRETS PODCAST
In today's episode of Business Growth Secrets, we explore how two entrepreneurs,…
Adam Stott on Channel 5 TV 'Rich House, Poor House'
Adam recently featured on the hit Channel 5 TV program 'Rich House, Poor House' where he swapped his life in leafy Essex with London-based Mum of 3 Kiptieu Sheriff.
Kiptieu fled war-torn Sierra Leonne to move to London where she dreams of turning her passion for cooking into an African Cuisine takeaway business.
Watch the episode to see how Adam pledged his time and support after learning of Kiptieu's ambitions and witnessing her drive and determination to make the business work whilst raising her three girls and juggling charitable commitments.
You can follow what happened after the show on the Adam Stott YouTube channel.
FEATURING on 'Rich House, Poor House Changed My Life'
On 3rd October 2021, Channel 5 revisited Adam and Kiptieu to find out what had happened since the show. Following a recap of the initial episode shot in early 2021, the show focused on the progress of Kiptieus African Food business 'Bongo's Kitchen' and how, with Adam's help, her life had changed since meeting him.
At the time of filming the first episode, Kiptieu was running the business from her small flat in London which she shared with her three children. Since pledging his support Adam and his team have taken an active role in the business - Kiptieu now has a new professional, a new website and has even taken on new staff to help her manage the food orders. On Top of this, you can now order delicious food through JustEat.
You can watch the full 'revisit' episode below.
People are talking about adam
Kam Saleem, Managing Director, MotorServ UK
"I began a coaching relationship with Adam Stott of Big Business Events in May 2016. After our first structured call, it was obvious that there were a lot of things I was missing in my business and a lot of steps I could take to make things improve. After just three weeks of follow-up calls and working through the action lists set, we had raised a record amount in finance, had restructured our banking facilities, and had created a business that helped us to achieve a monthly increase of 40%"
Parm and Karen Bhangal, Bhangals Construction Consultants
"We met Adam at a free event and were really impressed with what we heard. We decided to work with Adam as our business coach, since then, from day one our business has gone from strength to strength"
Sarah Willingham, Dragons Den Investor, is one of the UK's most successful female entrepreneurs.
"I can't tell you how much of an inspiring morning I've had meeting all these fantastic, energised, passionate brilliant people with their start-ups and their small business, Adam has got together a great group of people and you can see them taking it all in, they have learned so much after the past few days, I feel really privileged to have been part of this journey so thank you I loved every single minute of it."
Christopher Clowes - HC Media
Adam and the Big Business Team have transformed my business, since working with Adam we have gone from zero to a million-pound valuation in just under 2 years. My business partner and I met Adam in 2018 at a business presentation event and we were immediately hooked! we left the event absolutely buzzing. As soon as we could, we joined the Gold Circle. The value we have got has been incredible and our business is growing very quickly as a result of implementing what we have learned from Adam.
Get

Free Coaching

+

free audio and online training

and learn Adam's 15 rules to make any Business successful and profitable!
In this free audio training, you will learn simple steps to explain personal and business success to create a life of wealth!
For many years, people have been talking about Adam's company Big Business Events and for great reasons! Don't let the name fool you...big business has nothing to do with the size of your business, we're focused on BIG BUSINESS RESULTS! Adam has been hosting unique training events for our community members and free training events for business owners with results for the attendees that are off the charts! If you haven't been to any of our events yet, you better get to one soon!
Join one of Adam's comprehensive and immersive online-only business programs and learn breakthrough strategies for your business from the comfort of your own home.
Discover Adams 40 Rules for Business Success, the 30/30 Wealth System, The 14 Day Video Challenge, Instagram Secrets, Social Media Secrets, The Social Media Duplication System, and much more.

Have you ever told yourself you would do whatever it takes to create your success and achieve your dreams?
Adam's business coaching programs will ensure you accomplish your dreams, no matter how big or small they are. To be coached by someone who's already done it, have them show you how they did it or, more importantly, how they have done it for others just like you is invaluable to proactive, ambitious business owners. Adam's unique, customised approach to coaching will put you in the drivers seat to create the business you deserve.
Become the Ultimate Business owner.
Business Growth Secrets - The Ultimate 3-Day Business Event With Forbes Coaches Council Member And Business Coach Adam Stott, Big Business Events Head Coach Ross Temple, And Special Guests.
Adam will share his 9-step system for business success which has been formulated from his experience in business since 2008.
Click Learn More for full details on this amazing event.
Listen to Adam in conversation with prominent business figures and celebrities and get advice on how to grow your business on his weekly Business Growth Secrets podcast - created to support the business community. Not to miss guests episodes include Sarah Willingham, Tej Lalvani (Dragons Den) Kaye Adams, Charlie Mullins, Paul Constantinou (Posh Pawn) Paul C Brunson (Celebs Go Dating / Married at First Sight) Tim Campbell (BBC The Apprentice) Andy Triggs-Hodge (Olympic Rowing Champion), Mr. Motivator, Alex Murphy (Dancing on Ice) and Sian Gabbidon (BBC The Apprentice).
Whether you are starting out, starting over or starting to make changes for better results, the key thing is to start. If you fail to start, you're already finished.
adam stott - business coachIt all starts Here!