Every day will be a new topic and will last at least 30 minutes. It's not just about information, it's about implementation. After each day, you will receive action steps to take and you will have the direction you need to get it done the right way! You will receive each lesson in either audio or video format that you can review as many times as you want and make it a part of your personal library to use in the future with the idea that repetition is the mother of all skills but the actions you repeat must be the right actions!
 Adam will be teaching you what he and his most successful students have done in the past that didn't quite work, what they are doing now that is working and what the future looks like and how they are staying 11 steps ahead of everyone else. EVERYTHING you will learn is proven with real and documented proof from so many of those that Adam has and continues to work with.
30 day Map of Mentoring Topics:
Day 1: Analyzing your current situation and setting measurable expectations.
Day 2: Looking for growth and profit opportunities in an existing business.
Day 3: How to set up your business for greatest results.
Day 4: How to create a strategic plan.
Day 5: Staying focused and accountable for your results.
Day 6: Advanced time management skills
Day 7: Creating a personal and business brand Day
Day 8: Develop a strategic marketing plan.
Day 9: Overcoming fear and failure.
Day 10: Building a culture within your business.
Day 11: Problem-solving
Day 12: Communication isn't just what comes out of your mouth!
Day 13: Creating and maintaining a "Millionaire Mindset"
Day 14: How to create a unique value proposition: The irresistible offer!
Day 15: Mastering negotiation: from phone to boardroom how to hear more of the word yes!
Day 16: Simple secrets to create and utilize a sales strategy that works!
Day 17: Idea incubation: How to come up with new ideas every day!
Day 18: Know your numbers: What to look for and how to do it with minimal time and effort.
Day 19: Social Media Secrets: Increased success through automated online efforts.
Day 20: Your wealth is nothing without your health!
Day 21: Management vs. leadership
Day 22: How to coach your employees
Day 23: Partnerships: How to find and structure "equally yoked" partnerships.
Day 24: Hire and train your replacement from day #1
Day 25: How to always think bigger!
Day 26: What are the main reasons people and businesses fail and how to avoid.
Day 27: Always be monetizing!
Day 28: 7 simple steps to evaluate ANY business opportunity.
Day 29: Pay attention to what your competition is doing. How to think 7 steps ahead.
Day 30: Pushing the limits of your business, success and next steps.  
***Plus bonus training topics that you will receive for no additional cost!
This program is for you if...
You have a job and very little spare time. 

You don't currently own a

business.

You are a struggling business owner.

You own a successful business but you want to take it to the next level!  

You are looking to improve your personal and financial health and wealth! 

You want to see massive results with minimal time and effort. 

You want to create lifelong habits of the world's most successful people.  

You want to learn the secrets of success that most people go their whole lives without ever learning.
This program is

not

for you if...
You are lazy.

You think you already know everything and you are already

successful

.

You're a negative person and you make excuses because of fear.

You let your past bad experiences and failures influence your decisions.

You never take accountability for your mistakes. (It's never your fault something didn't work.)

You aren't willing to invest in yourself for 30 days for only 30 minutes per day.

You either think this offer is too cheap so it can't be any good or you're too cheap to invest in

yourself no

matter what it costs.
What will this do for me?
This program is your fast track to success no matter where you are regarding your success path currently. Today you could start receiving a no BS approach, 30 days of step by step personal, business and success mentoring and coaching by one of the World's leading entrepreneurs, international speakers and Business Coach.
Business Strategies
Learn simple ways to start or grow any business with minimal time and effort!
Create an Irresistible Offer
Every business has a product but few know how to build a product that sells itself which is exactly what you will learn to do! 
Mastering Marketing
You will learn how to generate more leads, clients and customers using my SIMPLE and PROVEN techniques!
The Target is Always Moving
The market changes daily and if you fail to think ahead or know how to read the changes in the needs of your customers then you will ultimately be left behind.
Learn how to Run the Numbers
Most people do not run their businesses by the numbers and that is why most of them fail. Learn how to analyze your current business or other opportunities in minutes!
Time is Money
If you work for your money instead of your money working for you then you are either losing or wasting time that you will never get back. Learn how to get your time back while generating more wealth than ever before!
"My name is Adam Stott and I've start businesses and grown them to multi-million pounds in profit for myself and now I enjoy doing the same for others. Anyone who strives and thrives for more is an entrepreneur in my mind and we all deserve a life of wealth both personally and professionally and more often than not the only thing standing in our way of starting out...starting to do things differently and better is the excuses we tell ourselves and the advice we take from others that just aren't qualified! (sorry mom) 
— Adam Stott
The game has changed and this is how you win in the next 30 Days!
Looking for the secrets? Looking to create a duplicatable approach to how you generate success and wealth? 
This one of kind daily video platform contains all of the obvious and not-so-obvious keys that will get results.  
Think of this program as the next step you must take no matter whether you are just starting to get ideas, just looking to or starting a business or you've been in business for a while whether successful or not.
Then let's make this easier for you...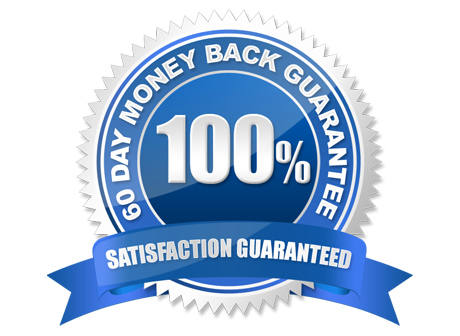 I know that when you invest your time and money that you want o make sure that it will work. I'm so confident that this 30 day program will produce results and value for EVERYONE on ANY EXPERIENCE LEVEL that I will give you a no questions asked full refund not just for a couple of days but for the entire 30 days! Finish the program and if you don't feel it was worth 10 times more than what your investment in the program was, simply send us an email and we will process your refund immediately no questions asked!
You have EVERYTHING to gain...
andNOTHING to lose with this risk free opportunity!

Frequently Asked Questions:
Why only 30 minutes? 
Let's face it, we want results immediately and we are by nature impatient especially when it comes to wealth creation and success. Yes, some of us are willing to work our tails off and do whatever it takes to be successful and some, eh…not so much but the point is when you cut out the BS and the fluff, it doesn't take long to lay out a plan and focus on results by implementation. 
Why only 30 days?
Most people are afraid to commit to something they don't know much about or may be new to them or maybe they've had a bad experience or have been burned in the past. It's for this reason that this program is the most direct step by step success system you will ever see that will produce real results with little to now risk on your part! As a matter of fact, enroll today, go through the entire 30 days and if you aren't satisfied with what you received we will give you 100% of your money back guaranteed with no question asked. Is 30 days enough and I won't need anything else? Of course not however you can go through the 30 days again as many times as you want because after the 30 days, you can access the training on demand! 
What do I stand to lose?
If I were focused on trying to sell you something (which I am), I'm supposed to tell you that you have nothing to lose and everything to gain but that's not true. You stand to lose out on anything and everything if you don't take me up on my offer to commit to this one of a kind 30-day program. When I say you will lose anything and everything I mean you have no idea how much your hesitation, excuses and justifications to not do it will cost you and that's the worst kind of loss any of us can ever imagine or experience.